With passions for gardening and wine, Stephen Iwerebon also holds a great interest in cooking and trying new foods.
For Stephen Iwerebon, cooking is not just a necessity, it is one of his favorite pastimes. Stephen enjoys spending hours upon hours in the kitchen taking in the wonderful smells of fresh vegetables and chicken roasting in the oven. He also enjoys the creativity that comes along with cooking, trying out different recipes and eventually taking bits and pieces from them to form his own.

As an avid home chef, Stephen Iwerebon enjoys watching cooking shows to gain knowledge and inspiration. Some of his favorite shows related to cooking include:
Chopped

Hell's Kitchen

Top Chef

The Chew

30 Minute Meals
Other inspirations for Stephen Iwerebon come from great world renowned chefs such as Gordon Ramsay, Bobby Flay, and Anthony Bourdain.
While Stephen Iwerebon enjoys trying all kinds of different food, his favorite type of food is Italian cuisine. While Italian cuisine is often recognized for its simplicity (pizza, pasta, bread, cheese, etc.) there are plenty of ways to transform these dishes into masterpieces bursting with flavor.
Some of the most common ingredients used in Italian cuisine include chicken, ham, pork, cod, potatoes, rice, pasta, sauces, and fruits and vegetables that Stephen Iwerebon can pick right from local farms.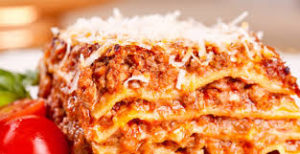 Currently, some of Stephen's favorite Italian dishes, appetizers, and desserts to make include:
Chicken Parmigiana

Fettuccine Alfredo

Penne alla Vodka

Veal marsala

Bruschetta

Caprese Salad

Margherita Pizza

Tiramisu
If you try one of these dishes above, Stephen is sure you will share in his love for cooking too.